SYMPOSIUM &
AWARDS LUNCHEON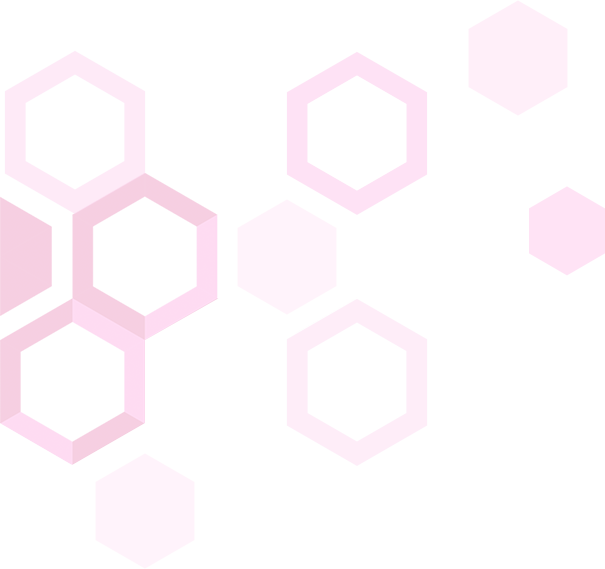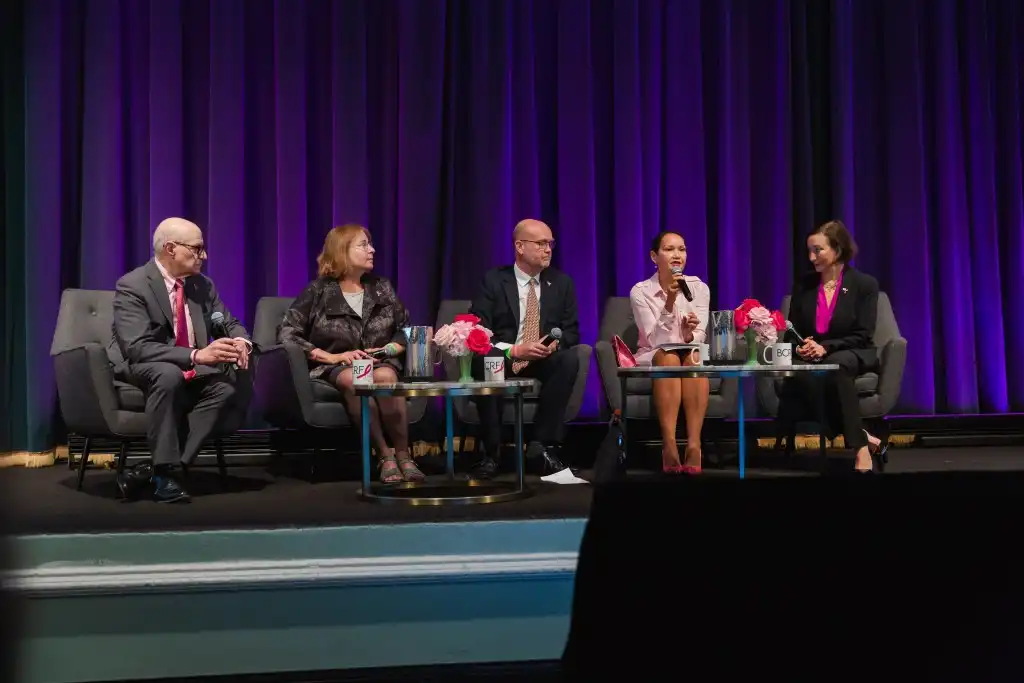 Breast cancer is a complex disease with no simple solution. Research is the key to stopping it in its tracks. Founded in 1993 by Evelyn H. Lauder, the Breast Cancer Research Foundation is the largest private funder of breast cancer research in the world. We invest in the best minds in science—and foster cross-disciplinary collaboration—to examine every aspect of the disease from prevention to metastasis. Our approach accelerates the entire field and moves us closer to the answers we urgently need. We can't stop now. Join us in fueling the world's most promising research. With you, we will be the end of breast cancer.
Madelyn Bucksbaum Adamson
Roberta M. Amon
Jody Gottfried Arnhold
Amy Goldman Fowler
Roslyn Goldstein
Marjorie Reed Gordon
Betsy S. Green
Louise Camuto Grieder
Dee Ocleppo Hilfiger
Gail Hilson
Shelly Kivell
Elyse Lacher
Aerin Lauder
Amy E. Newburger, MD
Wendi Rose
Arlene Taub
Simone Winston
Thank You to Our
Dedicated Underwriters


Roslyn & Leslie Goldstein
Lori Kanter Tritsch & William P. Lauder
Investing in research produces real results.
From exploring ways to prevent the disease to learning why some families are more susceptible, we know more about breast cancer today than ever before. Research is improving care, producing better outcomes, and transforming lives—every day.

Our research has impacted millions of women and men worldwide. With your help, we have raised a billion dollars to accelerate advances and transform how we tackle breast cancer today. Explore some of the progress you've made possible.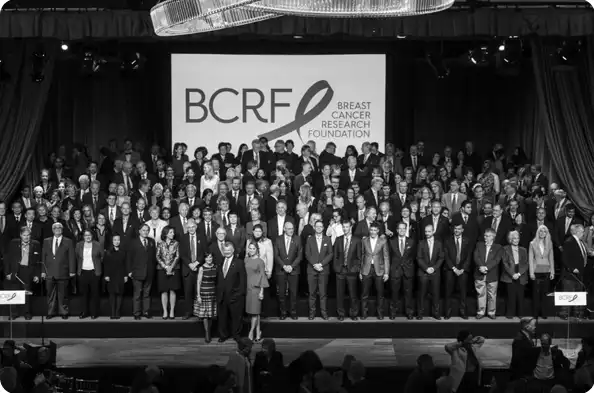 Yes, I would like to receive event updates via email