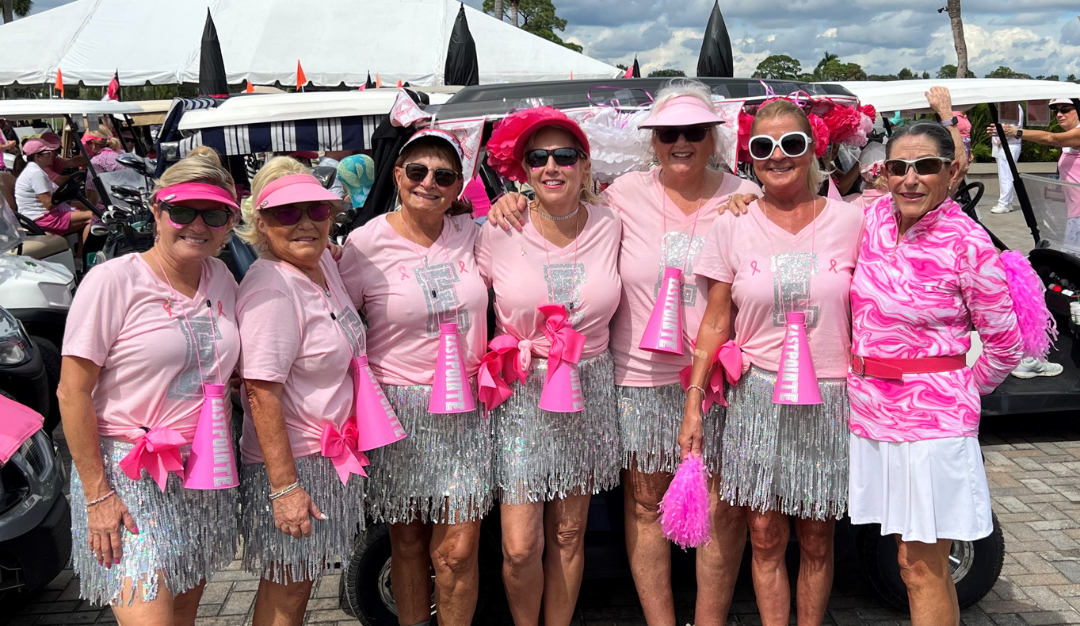 Play for P.I.N.K. Makes Milestone $5 Million Donation to BCRF
The national volunteer-driven organization will support 20 research projects
Play for P.I.N.K. (PFP), BCRF's largest individual donor, recently announced a record-breaking $5 million donation to the Foundation to fund impactful breast cancer research this year. With this historic gift, PFP will support 20 BCRF investigators.
"I'm incredibly proud of this landmark gift, which will fuel critical research that leads to lifesaving breakthroughs," PFP President and Founder Laura Lassman said. "Once again, I'm amazed by our passionate volunteer leadership and our communities that donate their time and funds for research, and I look forward to continuing our important work."
PFP helps 30,000 volunteers across the country successfully host hundreds of lifestyle and sporting events to benefit breast cancer research. From golf tournaments to dressage festivals, PFP events are as creative and varied as the communities who put them on.
BCRF is PFP's sole beneficiary, and thanks to its Title Sponsor, The Estée Lauder Companies' Breast Cancer Campaign, PFP donates 100 percent of funds raised. To date, PFP has contributed nearly $75 million for research and is currently supporting 16 projects through the Foundation.
"If not for BCRF and PFP, our research on breast cancer metastasis would be slower, less ambitious, and less focused on the patient," BCRF investigator Dr. Andrew Ewald said. "With their support, we are able to move rapidly in the direction of the greatest potential patient impact."
President and Founder Laura Lassman started Play for P.I.N.K. (Prevention, Immediate diagnosis, New technology, Knowledge) after a close friend was diagnosed with breast cancer. Rallying her golf club and local community in New Jersey, she hosted a golf tournament to raise funds for breast cancer research.
BCRF became PFP's sole beneficiary after Laura was introduced to BCRF's Founder Evelyn H. Lauder, and since then, PFP's support has been a critical player in advancing BCRF's mission.
"PFP is an incredible partner, and we're extremely grateful for the PFP team, leadership, and volunteers nationwide who made this record-breaking gift possible," BCRF President Myra J. Biblowit said. "This gift will no doubt save lives and bring us closer to the end of breast cancer."
To learn how you can get involved, visit www.playforpink.org.