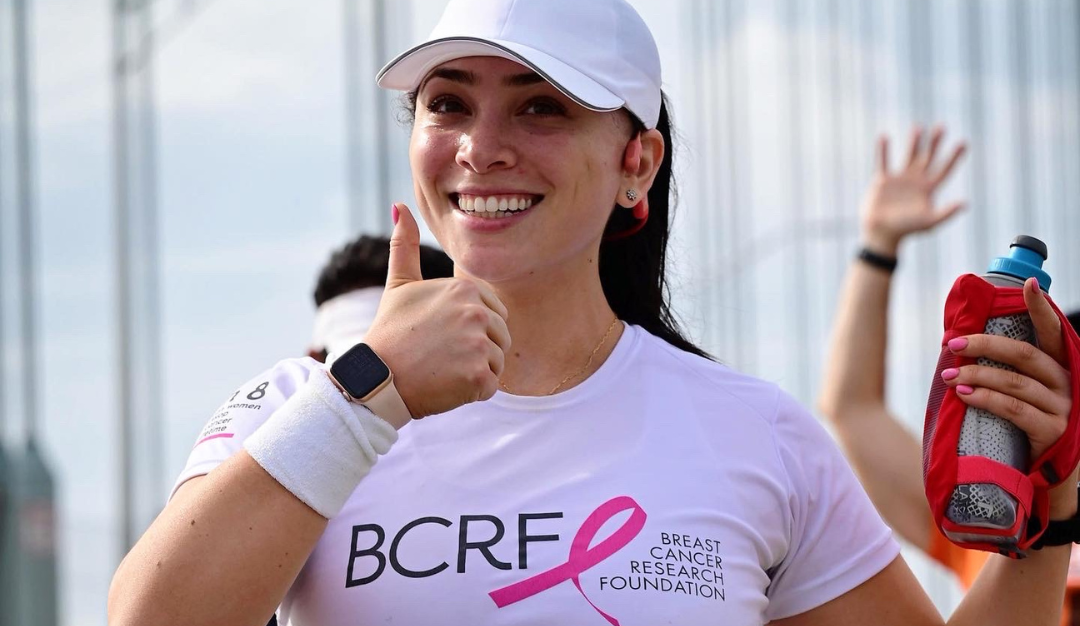 Run with Team BCRF in the 2023 TCS New York City Marathon
Learn how you can become a Team BCRF runner in this year's 26.2-mile race
BCRF is proud to have once again been selected as a charity partner for the TCS New York City Marathon. This year's race is scheduled to take place on Sunday, November 5, and BCRF has 20 charity entries. We are honored to have Team BCRF runners participate in this monumental race to support breast cancer research.
For those interested in applying to be on Team BCRF in the 2023 TCS New York City Marathon, please fill out this application form and take note of the conditions below.
Each participant is required to raise a minimum of $3,000 for BCRF and pay their race entry fee. We will provide each runner with a Team BCRF shirt, additional swag, and one-on-one support to help with their fundraising leading up to the race.
All applications must be received by March 31, 2023 and will be reviewed on a first-come, first-served basis. The names of selected runners will be announced no later than April 15, 2023.
For any additional questions, please email Christine Ward at cward@bcrf.org.